There's no better reason to head to the mountains for a 3 day bike tour, climb to Torre and enjoy the local gastronomy while staying at a great hotel.
The SkyRoad Granfondo Serra da Estrela is taking place this 12th of July 2015 and we're riding it too!
Featuring as a Live Love Ride Special Event in our Tours calendar is the SkyRoad Granfondo Serra da Estrela. This is a three day cycling tour that takes you to the Estrela mountain range, to ride a challenging Granfondo that has some of the most iconic climbs in Portugal, the longest and toughest also!

Cycling wise you won't be disappointed, that's for sure. If you opt for the Granfondo you are looking at 4200m of accumulated climbs in 131 km, no easy task! Not to worry though, if you feel like this is too much of a challenge you can still opt for a demanding Mediofondo with 2800m of accumulated climbs in 77 km.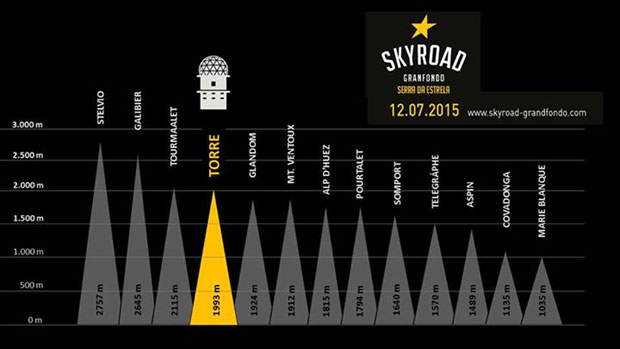 We'll be with you every step of the way, with a support car safely accompanying you and providing extra feeding areas with nutrition and hydration from Zipvit. There's nothing but the best for you.
A CYCLING TOUR AND MORE
The Estrela mountain range and this Special Event are more than a cycling affair, we'll be staying at the newly renovated Pousada Serra da Estrela, an historic hotel, high up in the mountain range, with great amenities such as spa and an outdoor swimming pool, just perfect for tired, heavy legs and those hot summer days.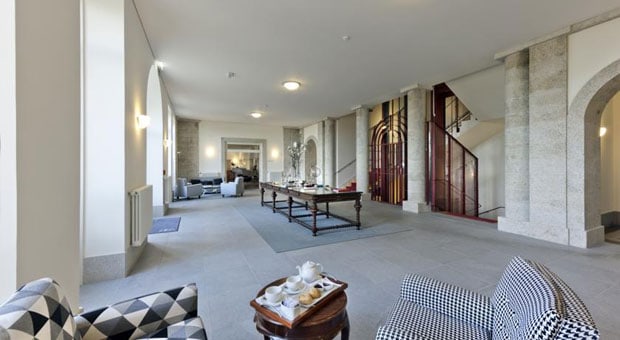 You'll have the opportunity to taste the regional delicacies of the Serra da Estrela such as its famous cheese, absolutely fantastic when you pair it with grapes, some crackers and pumpkin jam, it's just that delicious. Let's not forget the hearty meats and the full-bodied Dão wine, there's no chance you'll stay hungry in these mountains.
We're counting the days to ride there and we still have a couple of places left for those who wish to join last minute. Don't be a stranger, come ride with us.